It's the name of our game.
Match My Email allows you to sync your emails and calendar automatically with Salesforce. All data is centralized, providing you with a complete history of communication between you and your clients. With reporting tools, email data can be used to track email activity by direction and timeframe, or even measure email response times.
All of your team's emails automatically in Salesforce.
Try Match My Email today.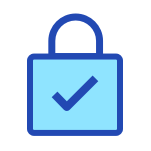 Data Retention
Permanent Email and
Calendar data retention.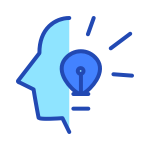 Activity Reports
Generates activity
reports in Salesforce.
Works With
Process Builder
Create flows and set
triggers in Salesforce.
Easy Administration
Intuitive, central
administration, no end-
user action necessary.
Allows for standard Salesforce reporting on emails.
Permanently stores emails in Salesforce.
Migrates all email data into records.
Shows all emails and events processed in one dashboard.
Integrates with ALL email services.
Matches emails to multiple email addresses within a single record.
Responsive customer support.
Email Integration
Match My Email automatically captures all emails, creating a 100% accurate timeline of customer engagement within Salesforce. 
Our secure and non-failing process ensure all emails with clients are synced.
Match My Email is the best Einstein Activity Capture Alternative.
Match My Email stores emails on the same servers as the rest of your Salesforce data. You will have your email data until a Salesforce Admin decides to delete them.
Einstein Activity Capture only stores email data for six months.
Match My Email seamlessly syncs your emails automatically with Salesforce.
Calendar Integration
Match My Email allows you to sync your events automatically to Salesforce. Calendar sync filters ensure that only events related to business end up Salesforce.
Hours of needless data entry saved.
Salesforce Data Migration
Match My Email helps you migrate your data into your new Salesforce org. Upload old emails and calendar events to proper records. We are your reliable partner to migrate all historical emails and calendar events.
Match My Email has uploaded more than 800 million emails for companies.
Customization for Your Organization.
Professional services involving customization are included for free with the subscription.
Examples include:
– adding multiple email address fields into leads and/or contacts. Match domain name to accounts.
– precision matching to opportunities and cases based on words, numbers, or tags. Customization related to HTML or APEX programming and extensions to the MME cloud app are available as another add-on.
See everything Match My Email has to offer.