Take back your time.
Automatically sync email and calendar into Salesforce without clicking a button.
1000+ amazing companies trust Match My Email.
Finally. Automatic email integration stored permanently in Salesforce.
The best Einstein Activity Capture alternative.
Match My Email allows you to sync your emails and calendars automatically with Salesforce. Unlike Einstein Activity Capture, all data is stored in Salesforce with the rest of your Salesforce record data. Match My Email stores email data permanently, logs your emails automatically and reports on data accurately.
Putting you back in control of your data.
Allows for standard Salesforce reporting on emails.
Permanently stores emails in Salesforce.
Migrates all email data into records.
Shows all emails and events processed in one dashboard.
Integrates with ALL email services.
Matches emails to multiple email addresses within a single record.
Responsive customer support.
Match My Email has successfully completed a System and Organization Controls (SOC 2) audit.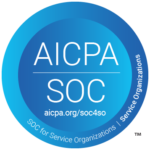 Latest From The Email Technology Blog
With Salesforce Service Cloud, you can offer personalized and efficient support to your customers across multiple channels.
Read More